After purchasing courses, they are accessible from a few different places. We'll list them here so you can decide which is most convenient for you.
Before trying to access purchased courses, make sure to sign in. You can do this by clicking the "Log In" button at the top of any page and using your email and password.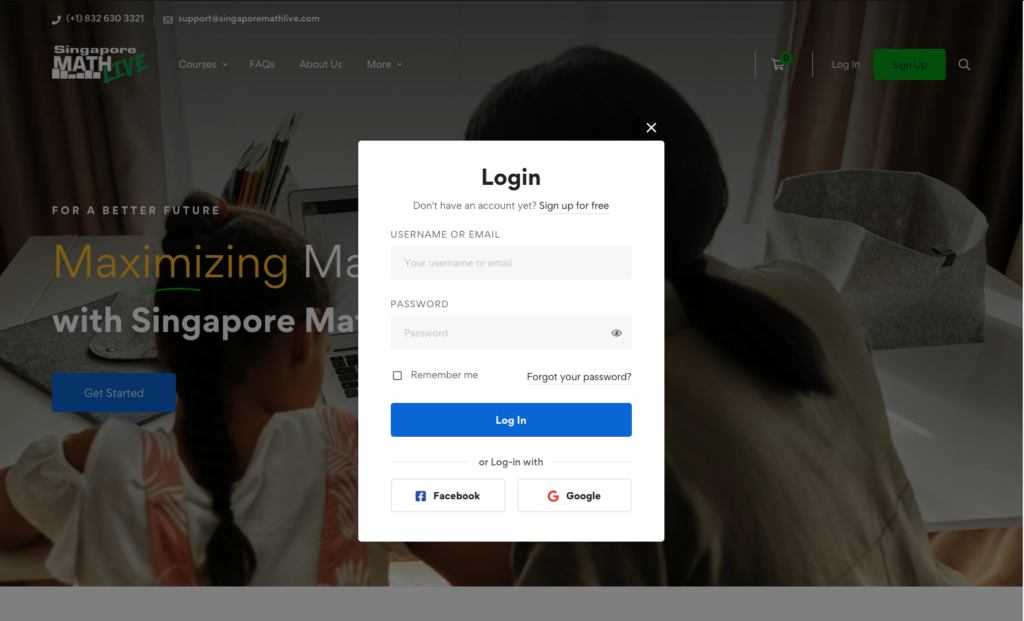 The best way to access your courses is by clicking the "Dashboard" button at the top of the screen. This will take you to a page that has all of your account info, including your courses. Click on "Enrolled Courses", then select the correct course.
The other way to access courses is to go to the correct page for each course type: Primary Math, Dimensions Math, or Challenging Word Problems. After getting to that page, click the course that you have purchased and would like to use.
That's it! You can now access your courses. Happy learning!