About This Course
Ready for Primary Math 3?
Take the PM 2A and PM 2B Assessment Tests to find out! Not sure? Check out the other assessment tests to see where your student fits in.
What's included?
Includes daily student instruction, 34 weekly lessons for parents, and solutions to all word problems — all utilizing the methods, strategies, and terminology of the Singapore Math curriculum. Also included are solutions for problems in the Intensive Practice and Challenging Word Problems books.
Just getting started with Singapore Math curriculum? Check out our Getting Started page for more information about why Singapore Math might be right for you.
Books: Find the correct books on our Books page.
Target Audience
Students who have passed the PM 2A and 2B Assessment Tests
3A- Week 1
Welcome Students!

00:14:00
How to use Singapore Math Live
Weekly Schedule (Complete)
Recording Lengths by Week
Weekly Overview with WB & IP Solutions

00:27:45
Solutions: IP p. 5-11

00:16:16
Student Instruction: Exercise 1

00:9:43
Student Instruction: Exercise 2

00:3:59
Student Instruction: Exercise 3

00:13:38
Student Instruction: Exercise 4

00:15:27
Your Instructors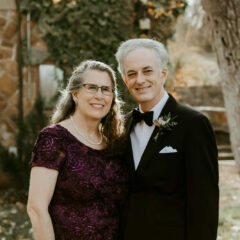 Reviews
(1)
I am coming to the end of Singapore 3 with my son (having previously completed Singapore 2, also using Brenda's videos). Brenda's videos have transformed his - and my - experience of maths. It is such a relief to wave goodbye to the dry rigid algorithms and rote memorisation of school and instead really understand mathematical processes. If only all our young people were taught maths this way. Thank you Brenda for providing this wonderful resource!