Fun! Math Camps
April 10, 2022
2022-10-21 10:47
Fun! Math Camps
What are FUN! with Critical Thinking Skills camps?

Hear what Singapore Math Live founder Brenda Barnett has to say about Fun! camps and the value they bring to your student's education.
Also see "What Parents Think" (below!)
Learn
critical thinking
with Fun! Math Camps
FUN! with Critical Thinking Skills Camps will help develop critical thinking skills through patterns, logical reasoning and analysis. All camps are taught by Brenda Barnett, founder of Singapore Math Live.
Students will meet with the Brenda Barnett in a GoToMeeting classroom. All camps are recorded, so your student can view a day they miss or watch the instruction for a second time. It is best if students can use a webcam during class, but it is not required. The only required material is the Challenging Word Problems book for the appropriate level. We'll provide book info on the page for each level.
Which camp should I choose?
Emphasis will be on problem solving using computation skills that students have previously mastered, so be sure to choose a camp that will not introduce new math concepts. A strong math student who has completed 4th grade would be a good fit for Level 4. A student who has completed 4th grade but is not confident in their math skills would likely find Level 3 to be a good fit.
What Parents Think
I've been able to listen in for 10-minute snippets (out of view, and while I'm otherwise pretending to work on my computer, so I don't mess with [my daughter's] concentration). Your presentation is impeccable, your pacing is outstanding, and your rapport with the students is fantastic. Equally important, this problem-solving and pattern-recognition type of math is what [my daughter] needs; I've been looking for this approach for the past couple of years as I grew increasingly unsatisfied with her school math and could not find it anywhere else.
– Parent, 2020
I'm thankful for finding the Singapore Math Live FUN! Camps. The camp provided my daughter the opportunity to finetune her math skills over the summer while in the company of other children at a similar Singapore level. Throughout the sessions, Brenda created a non-intimidating learning environment for children to explore solutions. I appreciated hearing my daughter confidently share her method for solving the problems (which she doesn't do for me), even when that approach was different from the approach of others. It was almost more of a session for creative puzzle solutioning as opposed to solely focusing on a correct answer. My daughter enjoyed the camps so much that we registered her into back-to-back camps and would recommend to other parents and instructors.
– Parent, 2021
I was humbled and in awe when I watched the recordings and the live interactions. Brenda's grace and kindness towards the children and her mastery over teaching Singapore math shows in her lessons and interactions. I loved her emphasis on procedure and the thinking part of the problems rather than the correct answer.
– Parent, 2021
Small Classes with Interaction
Live Video for Students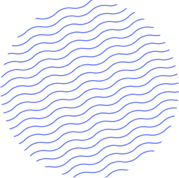 Have questions?
We're here to help.
Feel free to email, call, or fill out the form here at your convenience, and we'd love to answer your questions.